Modernist Painter
TURNING EVERY DAY ORDINARY SUBJECTS INTO EXTRAORDINARY VISUAL EXPRESSIONS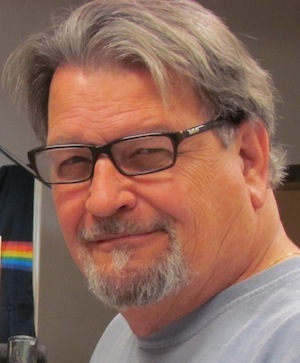 I call myself a "Modernist" but my style is rooted in an old tradition.
JOSEPH SOLMAN
Joseph Solman lived in a brownstone on 15th Street in Manhattan and it was there that he would hang out with his friends Rothko, Gottlieb, Shanker, Ben Zion, Bolotowsky and others who were unhappy with the way they were being treated by galleries that were paying more attention to "Regionalist" art of the time. These great Expressionists of the mid thirties were planning nothing less than a revolt that would change how the art world perceived their work. They were "The Ten".
It would be forty years later that I. as his student, would be sitting in that very brownstone watching this master create the most amazing portraits. I learned everything I know about art from Joseph. There have been many other mentors at CCNY, The National Academy and various other venues around the country as well and I have learned so much from all of them. I have contemporary friends from whom I have received coaching and inspiration. I think all artists will always have a special person in their lives. Solman was the mentor that set me free.
My work is born from my own observations of nature and life which are interpreted through my own sense of style, composition and design. I tend to see "around" things that I am observing. The objects, forms, figures or landscapes do not get in the way of my initial considerations as I analyse a potential subject for a painting. It is usually the areas that exist in and around them, the so-called negative spaces, that capture my minds eye and excite me to begin a project. I look for subjects that lend themselves to abstract design, pattern and tension.
PRINTING
Monotype allows no "wiggle room" for the artist. It's either good, or it's bad. You get one shot at it. I find that my greatest work results from a number of intital failures and subsequent attempts at correction. For me, the attraction to Monotypes is the ultimate "surprise" that brings unexpected results.
I use flat shapes, a variety of lines and large masses of color and texture all carefully placed resulting in lively compositions. My portfolio reveals a broad spectrum of subjects such as figurative work, landscapes, and even wildlife studies. It includes typical Monotypes and transfer drawings as well.
INVENTION
Invention, for me, is my primary motivator. I look for new ways to express myself all the time. I find it difficult to call a piece "finished". Even when I finally place my initials on a painting I may discover something later on that compels me to fix it or redo the composition entirely.